Alibag is a popular weekend gateway from Mumbai located at a distance of 92 kms. It is part of the Konkan region of Maharashtra and houses plenty of picnic spots for visitors. The town is named after an Israeli called Ali who used to own fruit orchards here, Alibag literally means Ali's bag (garden). This place provides rejuvenation to Mumbai residents as it is away from the maddening city life and offers places to relax and excites them with its historical forts, beautiful beaches and lush green gardens. Alibag has also become a major trade centre in the last few years and you will see many Mumbai businessmen visiting this town on a regular basis. Mumbai to Alibag cabs can be easily booked online. Alibag is beautifully located natural haven with Arabian sea on its three sides. Here are few of the top places in Alibag that you must visit during your trip:
Alibag beach:
The main beach Alibag is the most visited place of the town. The main attraction of the beach is the Kolaba Fort which is situated in the middle of sea water. It is a usual picnic spot and not a place for peace seekers as it is highly crowded and has many street food joints in its vicinity. If you are an adventure seeker, you can try various water sports that are available here. Even though the beach remains crowded but it is quite clean and pollution free.
Nagaon beach: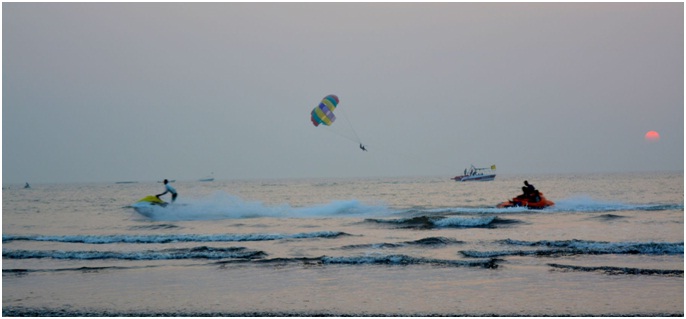 This beach is a perfect place for people seeking a peaceful time. It is situated at a distance of 8 km from the main town of Alibag. Nagaon beach is the most serene beach in the area and has plenty of palm and coconut trees, enhancing the beauty of the place. The beach has options for various adventurous sports like banana ride, paragliding and water scooter.
Janjira Fort: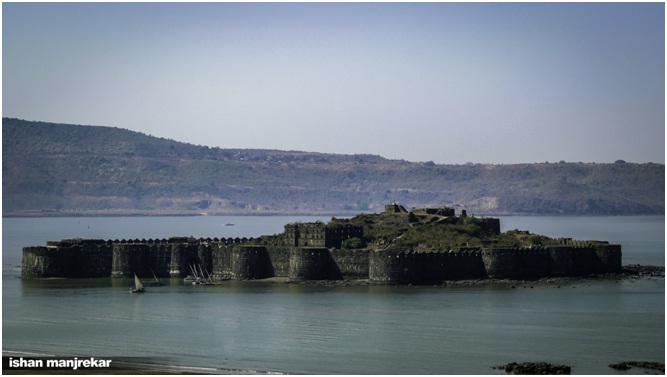 It is unique fort situated in the midst of the Arabian Ocean. It exhibits beautiful Mughal architecture with its huge gate design and wall carving. It also houses few of the important war objects like weapons, guns and cannons which were used during that time. It is recommended to hire a guide as it will help you gain more knowledge and enhance your experience of this historical fort. It can be reached through boats which are hired from the Alibag port.
Kanakeshwar forest: This dense forest is a treat for animal lovers and wildlife enthusiasts. It is home to some rare species of panthers, snakes and wild boars. You should also visit Shiva temple located in the forest area.
Kanakeshwar Temple: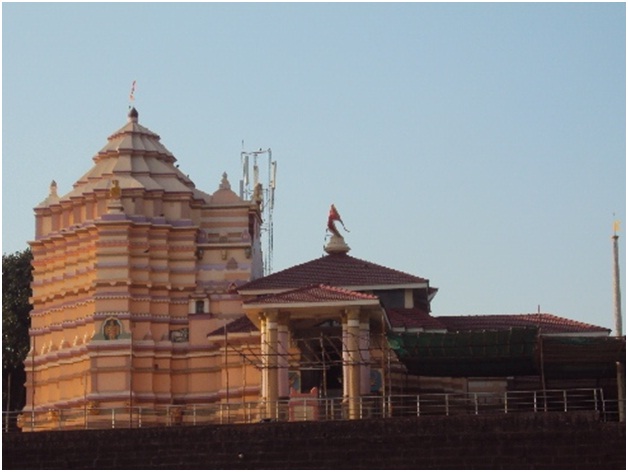 It is major Hindu temple dedicated to Lord Shiva, situated at a distance of 14 km from Alibag. You have to climb quite a number of stairs to reach the temple as it is situated at a height of 5500 feet above the sea level. The architecture of the temple is wonderful; you will see marvelous marble pillars and sculptured walls. There is a pond inside the temple which is considered sacred.
Don't forget to try some mouth watering Konkani cuisine when you are at Alibag, It is especially famous for seafood like lobsters, crabs, prawns and pomfret which are cooked in Konkani style. To have a convenient journey you can book outstation cabs in Mumbai from Savaari. It provides well maintained Innova cabs in Mumbai in addition to various other car models for your travel.