Google AdWords may be one of the most complicated PPC platforms to work on but there is no hint of doubt that it is the most beneficial one as well. For any marketer, the most important platform to target is Google AdWords.
There are various reputed Google Ad management agency in India which can help you in planning an efficient Google AdWords strategy. There are plenty of aspects that you can use as a marketer. Rather than wasting your time, effort, and money on PPC that do not convert, you should go for Google AdWords.
Here are Few Tips to Carry Out Advanced Audience Targeting in Google AdWords?
Every audience targeting tools of PPC is evolving on a day to day basis. With these advanced tools, now you will even be able to target a custom audience. You can also target audience or users through their mails, you can update your features that match the preference of your audience. Here are a few of the tips in which you can carry out the advanced audience targeting in Google AdWords –
1. Use the Remarketing List for Search Ads Smartly
If you are looking forward to customizing your search according to which pages the user has visited previously, then Remarketing List for Search Ads is the way you do it. RLSA can help you customize your targeting options for potential users when they are searching for anything on Google.
If you want to ensure that your budget is only spent on potential customers you can follow this procedure –
In your account go to Conversions – E-Commerce Overview, this way you will find the average value of the order that is being reported in your Google Analytics account. After you know the order value you can customize your search by – Admin – Audience Definitions – Audiences in Google Analytics. You can also leave this job to any reputed SEM agency.
2. Utilize the Custom Affinity Audiences
With the advanced features and tools of Google, you will be able to launch customize your Google AdWords completely, to every bit. But you cannot find a pre-determined affinity audience ideally tailored for every business type. You can manage this situation by setting up a custom affinity audience targeting.
You need to go to Display Campaigns – Targeting – Interests & Remarketing – Custom Affinity Audiences – New Custom Affinity Audience. This is where you will be able to create your separate audience by inserting any URLs or keywords.
This is an amazing way to increase your potential audience efficiently. This way you will be able to increase the number of your sales and will be investing your fund in a furthermore beneficial way.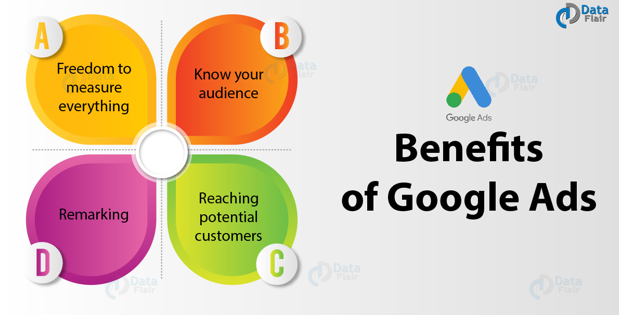 3. Utilize the In-Market Audiences
It may sound impossible for any business owner to know the right audience who will make a purchase, but with the amazing tools of AdWords, you can achieve that as well. In AdWords, anyone who has any potential to buy any product is known as In-market. With this feature, you will be able to level up your conversion-rate strategy.
In-market feature of Google AdWords checks upon which content and ads related to your business, any customer has visited or clicked on. When you notice that any specific audience is interested in anything related to your business, you can feature your ads to them. You can also hire any performance based digital marketing agency to carry out this job.
4. Make Use of Life Events
This is also one of the most recent audience targeting tools Google AdWords came up with. This feature only came out last year. This is a tool where you can advertise to potential customers just before or after a big event occurs in their lives. It can be anything, from an anniversary to graduating from college.
You will surely find at least 10 events related to your business type. If it is their anniversary you can advertise to them about event planners, caterers, or more. This can benefit your business in many ways. It can help you get hold of a huge audience that can result in an amazing advertising strategy. You can also hire any Google AdWords Management Company to help you in achieving this.
You can also check up the Analytic Data of your account and choose from the above-mentioned features. You must identify which of the audiences are visiting your sites or clicking on your ads and which ones are keen on making a purchase. If you can also find out the location of the potential audiences, how many times the conversions reach the highest in a week or a day, and the devices they are using, it may be beneficial for you. Think out of the box when it is about approaching them with a new offer or product.