Once you buy your sparkling new Chevrolet Impala, you will be pleasantly surprised to find a little extra cash at the end of the month. The reasonable prices and excellent financing will make you feel like you have a song in your heart and a skip in your step – so splurge a little!
5 Best Accessories You Can Buy for Your 2017 Impala
The best Chevy Impala accessories include products to make the drive, the sound and the journey all feel great.
#1  Hands-Free Cell Phone
Take advantage of the Chevy Impala's twin cup holders with the MediaBridge Smartphone Cradle with Extended Cup Holder Mount. This holds any cell phone up to 3.5 inches wide. It is in a safe, handy position to allow you to keep your eyes on the road and hands on the wheel. Never wonder what happened to your cell phone again; it is there, within arm's reach, in a secure cradle.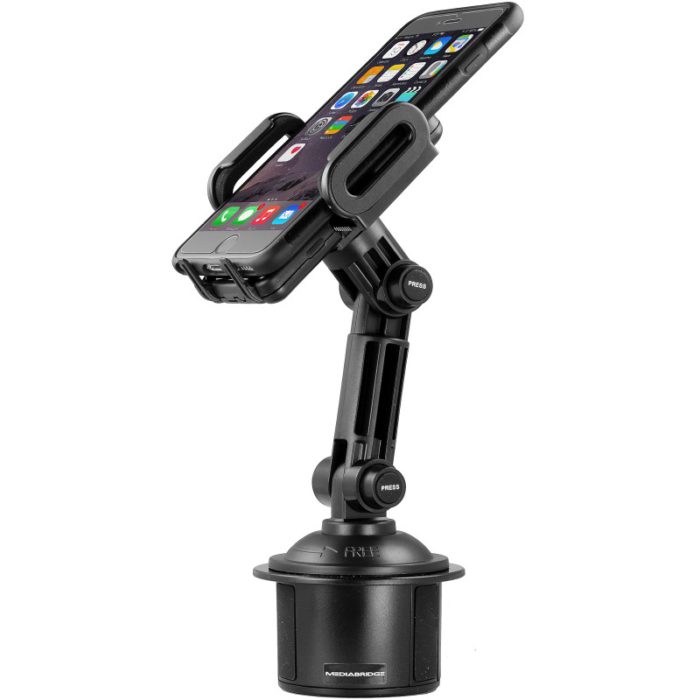 #2  Custom-fitted Sunshade
Arizona's climate makes a seat-cooling sunshade a must-have accessory. Your Chevy Impala will be cooler after sitting in a parking lot when you install a custom-fitted silver and black windshield shade. Help prevent ultraviolet rays from fading the upholstery. By choosing a quality product with a silver side and reversible black side, you can stay cool in summer and prevent window frost in winter.
#3  Bullfrog JUMP Waterproof Bluetooth Music System
One of the best car accessories you can give yourself and friends is a great sound system that lets you tap the Chevy Impala's Bluetooth system to pump out tunes 100 feet from your ride. Weatherproof, sand-proof and sun-proof, the JUMP is a great way to get any party started as soon as you pull up.
#4  Stinger USB Emergency Escape Tool
For less than $22 you can protect your loved ones with this clever USB charger that should wear a little cape, it is such a superhero. In its ordinary life, it quietly charges your USB devices, but in an emergency, it features a seatbelt cutter and a spring-loaded windshield- or window-shattering punch.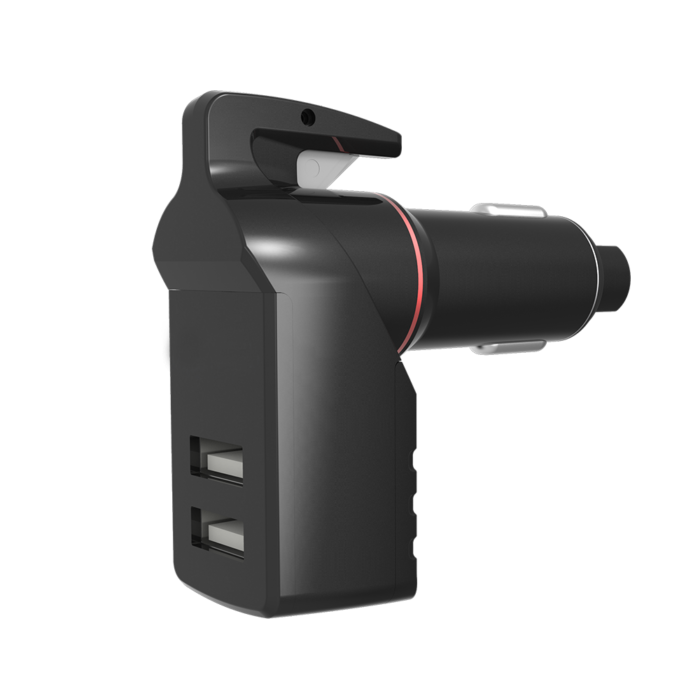 #5  Trunk Organizer
In designing and offering interior car accessories, the trunk is often neglected. Yet the Impala's impressive trunk space calls out for a way to subdivide the nearly 19 cubic feet of trunk volume.
With a collapsible trunk organizer, you can tame two-liter bottles, put pet supplies in their place, stow sports gear or get a grip on convenient tools. Two large compartments and three mesh side pockets store a lot of your gear. The gripping bottom will not slide around the Impala's roomy trunk.
Of course these are just a handful of the options available to Impala owners who are seeking a customized look. If none of the products listed above speak to you and your personality, you are sure to find luck elsewhere. Check out the larger autopart providers and don't forget to look for sweet deals on Amazon to be had.
Haven't Bought an Impala Yet? Test Drive One Today!
Locate your nearest Phoenix Chevy dealer today and find out what other great accessories you can add to your 2017 Chevy Impala to make this special car truly your own.
Valley Chevy provides new Chevrolet information about vehicles and dealerships to Phoenix residents.