Karnataka, a south-western region on India's coast, is a province of luscious landscapes and ancient temples. Its cuisine is even older. In fact, it is believed to be one of the eldest in the world as it dates back to the Iron Age (ragi). Join us as we take a whistle-stop tour through one of India's most colourful regions and discover her tastiest dishes and unmissable sights.
Must See Sights
Badami
Dating back to the Badami Chalukyas Empire, this site was its capital city from 540 to 757 AD. Situated in a rugged, red sandstone ravine, there are three temples cut into the rock that make for glorious viewing.
Bandipur National Park
For nature buffs, Bandipur national park is home to the likes of the beautiful Bengal tiger, elephants and adorable sloth bears, as well as a plethora of flora, fauna and insects, birds and butterflies.
Coorg
Coorg, also known as Kodagu, can be defined by a deep emerald green. It is home to aromatic plantations, rope bridges, waterfalls and hidden lakes. There are all manner of adventure activities available in amongst the forests and farms, such as trekking, kayaking, white-water rafting and rock climbing. While you are here, do not forget to try their delicious home-grown coffee and succulent honey.
Must try dishes
Udupi cuisine is one of the world's oldest and best established. Its influence has spread across India and infiltrated (and improved) the gastronomy of Kerala and beyond. Its dishes are mainly comprised of grains, beans, vegetables and fruits that have always grown in abundance in the region. Meals almost always include rice and are usually served on a banana leaf. Our favourites include:
Mysore Pak
This is a dish as old as the hills. Named after the beloved city, this treat is perfect for anyone with a sweet tooth as it uses Bengal gram, sugar, ghee, cardamom and water. It can be stored for several days without spoiling, making it the ideal sugar kick for when you are exploring Karnataka's dense jungles.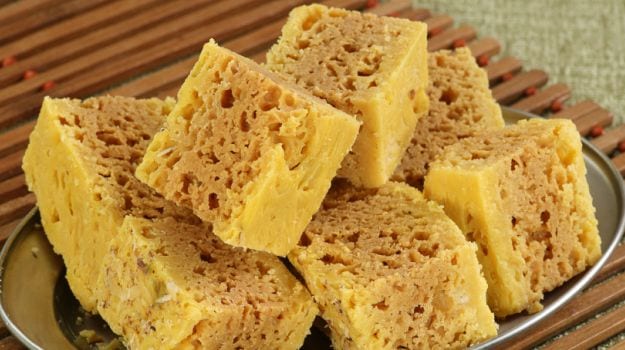 Idli and Uddina Vada
This healthy combination of dishes is served by many hotels and families for a tasty breakfast. Made using soaked and ground rice and dal, the recipe is common across India but nowhere other than Karnataka does it quite as well. Idli can come in a variety of forms, including thatte idli, rava idli and button idli. Idli Vada is usually served alongside chutney and sambar. It is also great for aiding with digestion.
Ragi Mudde and Sopinna Saru
This is a favourite in most rural homes. Aside from its numerous health benefits, it is quick and easy to make. Sopinna Saru is nothing but green leafy goodness, vegetables and tantalising spices.
If you would like a taste of India but do not want to book a flight, book a table at Veeraswamy. Established in 1926, it is England's oldest Indian restaurant and offers a perfect mix of traditional dishes infused with modern twists. It truly is as a unique as Karnataka itself.