Scenic views usually add more value to a venue. This is primarily because have a view of the city skyline or the sea makes the ambiance of the event more dramatic, and not all venues can provide this kind of live eye candy to their guests. Many clients also prefer to hold their celebrations in place that offer a unique view of the cityscape, as this makes their event more unique.
If you happen to be organizing an upcoming birthday party, then you might as well consider holding it in a place with beautiful scenery. Below are the 4 key reasons why:
The view makes the party extra special.
Birthday parties can be held anywhere. They can be held at home, in a function room, in a garden, or even by the pool. But there are instances when all birthday parties become the same, and the celebrant would in a way feel like there's nothing new to another year's celebration of growing older.
Holding a birthday party in a place with a good view however can change the ambiance of the occasion in a more positive manner. It's not every day that people get to see such sight, let alone enjoy the view for several hours throughout the party.
The cityscape serves a backdrop for making memories.
It is common in parties to have a photographer to cover the event, and a photo booth where they can have their pictures taken and grab immediate prints as souvenirs. But if you have a birthday party held in a scenic setting, the view will serve as the backdrop for an infinite number of selfies and family pictures.
This is because the surrounding view itself makes the birthday party truly memorable, and the best way to preserve such memories of fun and enjoyment is by taking photos with it.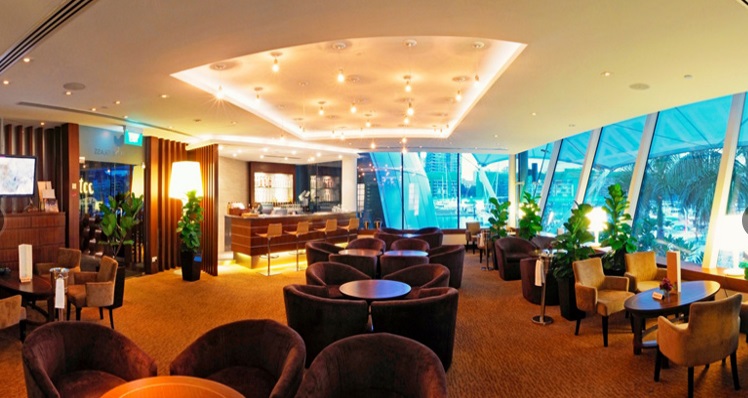 Surprises may be seen during the event.
If your client is fond of surprises, then you may utilize the scenic backdrop to come up with special surprises to be held during the party. For instance, a fireworks display may be held during the course of the party as a surprise treat for the celebrant.
There are also party venues in Singapore that can be reserved for parties that coincide with other fireworks display performances held by separate organizers (such as during the Chinese New Year celebration). If your upcoming birthday party falls within such occasions, then you may want to grab a venue with a good view in order for you and your guests to watch these events during your own event.
The view attracts higher guest attendance.
If you want to ensure that there will be more or less 100% attendance of your invited guests, then a venue with a scenic view will help do the trick. This is because they are not just attending to celebrate the birthday of your client; they also want to experience how it is like to celebrate a birthday in a place that's very unique.
Doing the party in such a venue may serve as a once in a lifetime experience, and the targeted guests wouldn't want to miss out on this perk. They might be even sharing this experience to their friends, especially those who haven't been to the venue yet.
If there's one thing you have to keep in mind, party venues in Singapore that have a good view of the cityscape are hot commodity. So if you are planning to host a birthday celebration in such setting, it's best that you make reservations in advance. This way you can find the venue that fits your needs and preferences at a reasonable price.