One of the most worrying, indulging, absorbing things, which will blow up your head with the sheer pressure and responsibility, is the planning for office furniture. Whether you do it yourself for your new office, or a new branch office, or it is your limited budget startup, or you get this done by the admin or HR, you would not be able to stop worrying on the budget.
The problem you face while planning office furniture
On one hand there will be the constant reminder from your wallet not to exceed the threshold limit of the budget. On the other hand, you would be nudged by colleagues, staffs, or co-workers that you have to keep their comfort in mind as they will be spending 6 to 9 long hours in your office. Hence, choosing the right furniture for office, and that too within the budget, is always a big challenge and responsibility until you finish it off.
However, the scenario may change for you and you may get this done much easily, when you get the right guidance. There are tons of websites, blogs, interesting magazines and posts on cheap space saving, easy to go office furniture. And you may go through all of them, or one at a time, to find out the best option.
Cheap is not by quality and rather by price
There is a notion, that cheap furniture would be cheap by quality too, which is actually a myth. In fact to keep it simple, easy on pocket, easy to haul up the furniture along a room while shifting or changing positions, the modern day office furniture are built differently. They are designed to be light weight and yet sturdy, and made from materials like ply, engineered wood, plastics, or wrought iron etc, which helps keep their cost down.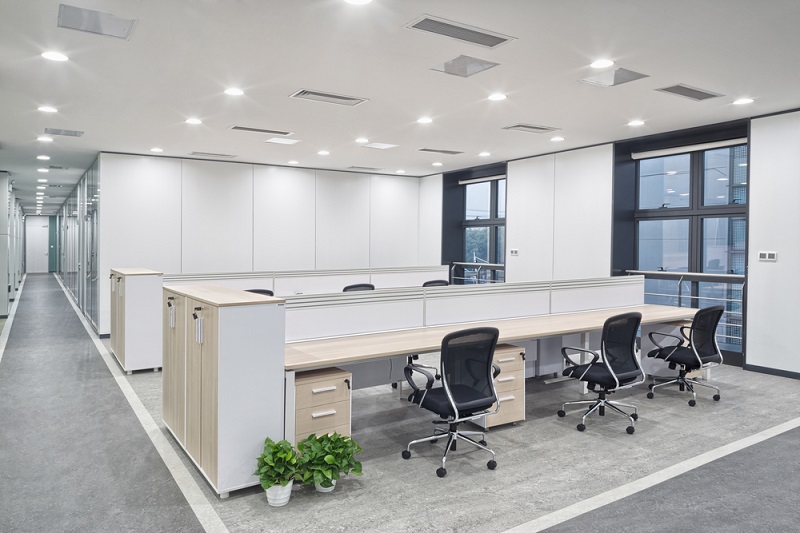 Hence these modern day budget furniture are not cheap by quality, and rather cheap by price. Budget friendly furniture is a big help for office owners because:
When you plan to expand the office or floor size, and need more similar looking furniture to match the interiors, then buying more will not make you bankrupt, and they are always affordable.
Without spending too much on furniture, you yet may enjoy their service and comfort for years, while you may use the saved money elsewhere.
Many startups do not do well initially, and get closed within the first few months or years. In that case your losses would be low if your initial investment on furniture was low.
You would definitely join the prices of the furniture in your office insurance. Low priced items will not raise the total cost too high, thus helping in generation of a low principle amount for buying and renewing insurance.
Where to buy cheap furniture for office
If you go to a general furniture store for this, you may get misguided, as the sales person may actively try to persuade you into buying costly furniture which may fetch them higher profit margins. Instead you should go to a cheap office furniture specialist that sells low priced furniture only and exclusively.
Sometimes you may get great opportunities to buy used office furniture those are in mint condition. This helps you grab great deals, and buy things which are basically much higher valued than you pay for.
Cheap convertible furniture
The modern furniture designers always come up with innovative designs that are meant to give you multiple utilities. Office furniture can be designed such that, it may be space saving, and yet may be expanded for greater work area, and may also get modified into other forms for ease of use or relaxation, or storage etc.. These types of furniture are not just great value for money, but also asset for offices.