Art has been there, around us for ages. Fine art is basically designed for the purpose of beauty or aesthetics. Fine art makes use of printing which is a part of art making and usually makes use of paper. Each print, as opposed to a copy it is considered to be original. It is so because this image is a designed form, from inception, as a print and not a reproduction of another artwork.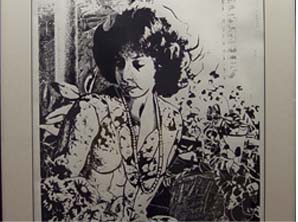 About Fine Art Prints
Fine art prints, that are very popular today, are the printed forms from digital files making use of acid-free fine art paper to put the print on and archival quality inks. Take a look at the various features of fine art prints:
The printers used in this process are high-end machines that are of latest technology and designed to give the best results. These machines have around 8 to 12 ink colorants present that provide a wide range of colors to bring over your painting. These colors create millions of other colors when mixed together which is a much larger range than a typical printer.
The paper involved in these prints are acid-free so that they can last for years. You must have noticed that many papers over time turn yellow in color along with getting brittle and cracking. This is the very reason acid-free papers are used which are made of cotton fibers ensuring that your picture in print remains as good and new as the day it was printed, too many coming years.
The digital files that are suitable for fine art printing are in a variety of formats. But it is crucial that when creating the digital files, the size of the image is appropriate. A good quality image can get away with 150 dpi or less while for optimum results, you better go for 300 dpi.
Arrangement of Prints
Do you have a large spare wall in your home, that you want to fill but don't have an idea how to do it? Be it the canvas wraps or fine art prints, here are ways to arrange them and give life to your walls.
If your home is adorned with an extra large wall, the perfect way to fit your fine art is to have around four to six 16*20 inches prints and six to eight 8*10 inches prints. You can put the bigger ones in the center and all the smaller prints in the sidelines of the center in verticals. This gallery display works great over a couch that has a lot of space to fit or a tall ceiling hallway.
If you have a long hallway which can show off your prints amazingly, try out this arrangement. As it is a great place to display your art or photos, make use of the space. Put the bigger prints i.e 16*20 horizontally in a line and then have the smaller ones in the middle of the bigger ones in vertical fashion. It will not only fill up the huge space on your wall but also puts the art in a beautiful display.
Have a 20*20 inches fine art print in the middle of the wall over your desk or couch and the other four smaller sizes around the middle one.
Fine art prints are beautiful to look at and provide the walls of your home sophistication and attractiveness. Decorate your walls in different arrangements and make them stand out.