A white dress and some new shoes aren't all it takes to complete your bridal outfit. Every bride needs a number of further accessories to really complete the look. From bridal hair accessories to bags and belts, read on for the top five types of bridal accessory you must have for your big day.
Hair Combs
Hair combs are the simplest way to to add elegance to your bridal hair-do whilst also being hugely functional. Look for hair combs that match your wedding style, whether it's classic, boho, vintage or natural. Hair combs come in all shapes and sizes, but the best ones are beaded or in a fan shape or feature elegant patterns such as floral designs. As bridal hair accessories go, hair combs are both the most versatile and the most varied. For some brides, elegant hair pins may be better suited to the hair-do you are having; talk to your hair stylist if you're not sure.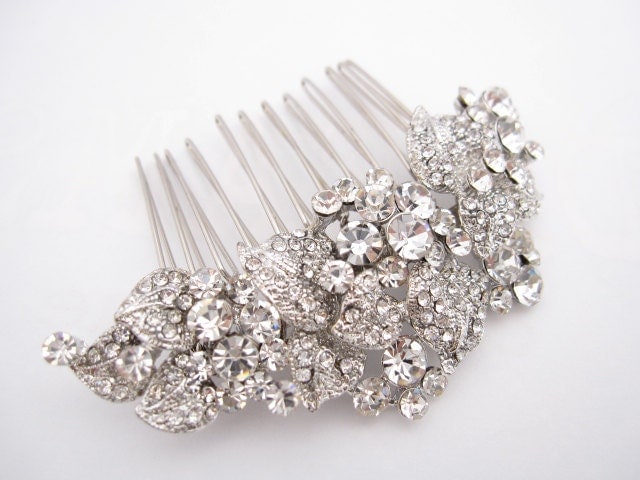 Halos
Bridal halos are the second most popular type of bridal hair accessories and again set a most elegant tone. Halos should also be matched according to your general bridal style, such as vintage or classic And helpfully, the best halos include small combs on the edges to both hold them in place and also to help hold your hair in place.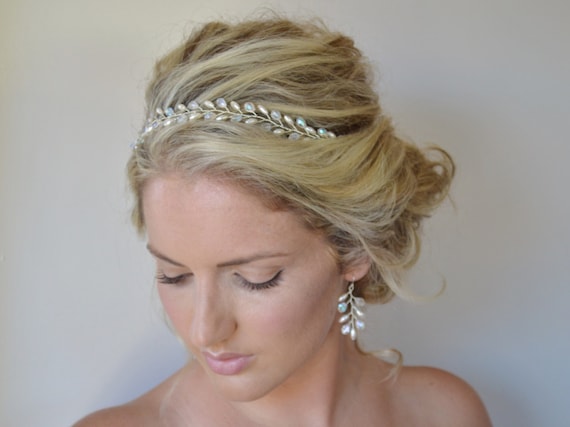 Bridal Clutch
No bride is ready without a clutch bag. You don't need much on your wedding day – your keys, wallet or phone are unnecessary – but you will need your lipstick, mirrors and possibly spare hair grips. Choose a small, slim clutch bag that goes with your general style, and make sure the closure is of a high quality so it doesn't keep popping open on the day.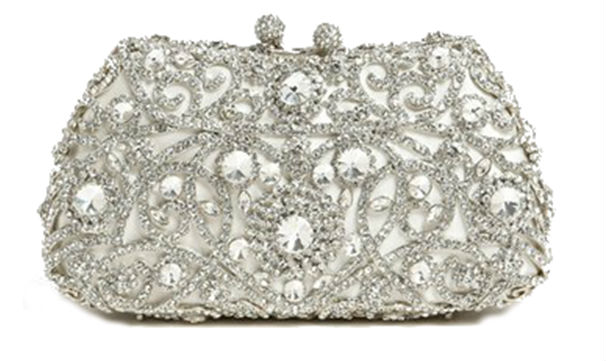 Bridal Belt
Bridal belts are a key trend in bridal wear and look perfect matched with vintage styles, especially with Art Deco dresses. Look for a bridal belt that matches your hair comb, halo or hair pins. The best bridal belts are ivory, usually in an ever so slightly darker shade than your dress. The most beautiful bridal belts tend to be beaded with crystals and pearls and feature intricate designs that may include teardrop styles, floral designs or geometric patterns. A bridal belt not only adds a beautiful elegant tone to your whole outfit but is also flattering, giving the illusion of a smaller waist.
Garters
Whilst different hair accessories, belts and bags go in and out of fashion, a garter is always part of the bridal accessory kit. Find one that matches your bridal underwear set – although the more low key and subtle it is, arguably the sexier it will be, because in these cases less is most certainly more.
Avoid shopping for bridal accessories until you have chosen your dress, as this will determine what kind of styles you go for when it comes to everything else. All the items need to flow together well and complement each other.